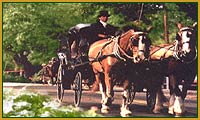 Southern Pines, the Village of Pinehurst, NC and other communities in Moore County maintain their small-town charm, while offering amenities usually found only in more urban areas. Halfway between the beach and the Blue Ridge Mountains, the NC Sandhills enjoys a mild year-round climate with four distinct seasons, making it an ideal location for golf, retirement, relocation or vacation living.
Not only does the Pinehurst area offer world-class dining, but the shopping opportunities include major retail chains as well as an abundance of independent shops and boutiques. Whatever your interests, you will find others to share them with, as our residents come from around the world. Contact Golf Capital Properties for more information on how easy it is to live in the Sandhills.
Pinehurst = Golf!
Golf is more than a tradition here; it's an enjoyable obsession! The world-famed golf course designer, Donald Ross, designed the first golf course in Pinehurst in 1901. There are over 40 championship-quality golf courses within a 20 minute drive and the mild climate allows play twelve months of the year.
The renowned North/South Amateur Golf Championship, the longest consecutively running golf championship in the United States, was first held here in 1902; the U.S. Men's Open, the U.S. Women's Open and the U.S. Senior Open Golf Championships were all held here in the 1990's; and the PGA Tour Championship was held at the famous Ross-designed Pinehurst #2 course for two consecutive years in 1991 and 1992. The U.S. Men's Open was also played in Pinehurst in 2005, and the U.S. Women's Open again in 2007, at Pine Needles in Southern Pines, another famed Donald Ross course. To learn more about living in the Golf Capital of the World, contact Golf Capital Properties.
Pinehurst Area Communities
The Sandhills of North Carolina are made up of several unique communities including those in Pinehurst, Southern Pines, Aberdeen, Foxfire Village, Cameron, Carthage, Pinebluff and Whispering Pines. Each offers a distinctive feeling lifestyle. Pinehurst, for example, means GOLF to many. Southern Pines offers diverse sections, from the small town charm of the downtown area to the horse country area that is one of the most beautiful equestrian communities in the US. There are more rural sections of the county which offer real estate that is perfect for the gentleman farmer. Whether you are looking for a Moore County NC golf course home overlooking a fairway, a Southern Pines lakefront property, a cottage in the Village of Pinehurst or seclusion among the pines, you will find it here. For complete information on our communities and what they offer, visit our Pinehurst area communities section or contact Golf Capital Properties.
Pinehurst NC real estate choices are abundant, including luxury golf course homes, condos and townhouses, golf villas and patio homes, single family residences in gated golf course communities, and large-acreage horse farms. Prices range from the low $100,000 to over $1,000,000. Moore County property taxes, compared to many other areas of the country, are a surprisingly low. Contact Golf Capital Properties to learn more about the real estate opportunities and properties available in the Village of Pinehurst, Southern Pines and surrounding communities.
SINGLE-FAMILY HOMES
From small, historic cottages in "Old Town" Pinehurst, to homes in traditional family-oriented neighborhoods in Southern Pines, to custom designed residences in gated golf communities, Golf Capital Properties will help you find that perfect home.
CONDOS
Ideal for those wanting to "simplify" their lifestyles, a Pinehurst condo may be the answer. With locations and views that will take your breath away, these homes range from efficiencies to 4 bedrooms and are also perfect for vacation homes and rental property.
CLUB COTTAGES
Located in one of our many golf communities, the "Club Cottages", are perfect for those who wish to spend several months in the Sandhills, while generating income when not occupied. Low maintenance, location and amenities make these homes perfect for the "part-time" resident.
VILLAS, PATIO HOMES & TOWNHOUSES
Looking for a low maintenance home that will allow you to do what you want to do during your "spare" time? From "retirement" communities to golf communities, you are sure to find the home of your dreams, with the amenities that you desire, in the Sandhills.
HOMESITES
Want to build your own custom home? You will find the ideal location in the Sandhills. Whether you want property overlooking a golf course or nestled in a quiet cul-de-sac, we can help you find the perfect land for your home.

HORSE FARMS and ACREAGE
Moore County and the Sandhills have been known as a premier equestrian center since the early 1900s. The finest horse farms east of Kentucky are here. We know"horse country" and can help you find exactly what you are looking for.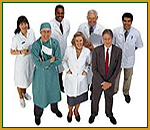 The Sandhills region draws doctors and patients to one of the most innovative healthcare systems in the state. While residents have access to the quality care one usually finds in much larger metropolitan areas, it is set in the comfortable small-town environs that stimulate good health. With an outstanding regional hospital, a state-of-the-art eye center, nationally recognized specialists, cutting-edge technology like robotic surgery, Moore County offers its residents some of the best health care found anywhere.
Local medical services are offered through First Health of the Carolinas Hospital, a 400-bed acute care facility in Pinehurst, many specialties are represented. Duke University and the University of North Carolina Medical Center at Chapel Hill are each only about 1 hour away. Moore Regional Health & Fitness Center in Pinehurst also offers health assessments, wellness programs and rehabilitation services in their state-of-the-art facilities in 3 locations. To learn more about healthy living in the Sandhills, contact Golf Capital Properties.



Art and Entertainment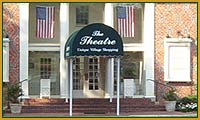 Since its incorporation in 1973, the Arts Council of Moore County has "artfully" enhanced the quality of life in the Sandhills by offering a wide variety of programs in the performing, visual, and literary arts for its residents. In addition to its own programs, ACMC is dedicated to encouraging and supporting other local artists and arts organizations throughout the County, such as Artist League of the Sandhills, Weymouth Center for the Arts & Humanities, Moore County Choral Society, Moore OnStage, Sunrise Theater, and many county schools.
The Hastings Gallery, in the Boyd Library on the Sandhills Community College (SCC) campus, displays monthly exhibits of art, photographs, crafts, and other artifacts. SCC's Owens Auditorium has been home to a variety of campus and community events. The college jazz band, orchestra, and choir regularly perform there, and it is home to the annual Ruth Pauley lecture series which brings speakers of national prominence to the Pinehurst area.
The North Carolina Symphony Orchestra comes to Moore County to perform at Pinecrest High School in Southern Pines at various times each year including a holiday concert. Contact Golf Capital Properties to learn more about the cultural advantages of living in the Sandhills.


Back To Top
Sports & Recreation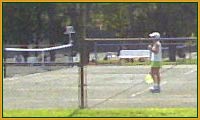 In addition to the numerous golfing opportunities and events, there are over 100 public tennis courts in the area and the Pinehurst Resort and Country Club is rated one of the top 50 tennis facilities in the nation.
Other activities include horseback riding, harness racing, The Stoneybrook Steeplechase at the Carolina Horse Park at Five Points, polo, bicycling, bowling, archery, trap shooting, lawn bowling and croquet. Both college and professional football, basketball, baseball and hockey can be enjoyed live within 1 - 2 hours' drive.
The Rockingham Speedway and Dragway in Rockingham, offering ARCA, IHRA and NHRA events is only 20 minutes away. To learn more about how you can enjoy the recreational opportunities available to Sandhills residents, contact Golf Capital Properties.


Back To Top
Education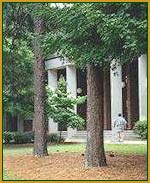 Education is in high focus in the Sandhills. The Moore County School system is recognized as one of the finest public school systems in North Carolina. In addition, there are several highly acclaimed private institutions in the area including The O'Neal School (K - 12), Calvary Christian School (K - 12), Episcopal Day School (K - 5), and Pope John Paul II Catholic School (K - 7).

Sandhills Community College is widely acknowledged as one of the premier community colleges in the nation, offering continuing education, college transfer and AAS degrees in fields such as Hospitality & Culinary, Computers, Business, Engineering, Health Sciences, Social Services, Automotive, Landscaping, Golf Course Mgmt, & Cosmetology.
Campuses of the University of North Carolina, North Carolina State University, Duke University and Wake Forest University are only a short drive away.
For more information Pinehurst area schools & colleges. Contact Golf Capital Properties to learn how you can live "smart" in the Sandhills.


Shopping & Dining in Pinehurst style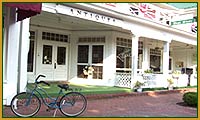 Unique shopping opportunities abound in the Pinehurst area. You can browse through the quaint shops and boutiques in Southern Pines and the Village of Pinehurst, shop major stores in the numerous small malls, wander about the many Cameron antique shops or explore Seagrove North Carolina pottery shops and kilns-over 50 shops located within a few minutes drive. And of course, all of the major chains are available for your basic needs.

Dining choices are unlimited, too. You can dine in elegance at the 4-star Carolina Hotel or enjoy the specialties of the local inns and pubs, some of which have been serving patrons for over 100 years. You can partake of one of your favorite "international" dishes at one of the many regional and ethnic restaurants and cafes; or, when your taste buds insist, all of the major specialty and fast food chains can be found nearby. To learn more about all that Moore County and the Pinehurst area has to offer, contact Golf Capital Properties.

Back To Top